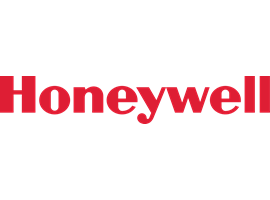 SmartLine ST800 Pressure Transmitters
Explore the rest of the SmartLine ST800 Pressure Transmitters Product Family
Absolute Pressure – SmartLine ST800
Differential Pressure – SmartLine ST800
Flange Mount Transmitters – SmartLine ST800
Gauge Pressure Transmitters – SmartLine ST800
Remote Diaphragm Transmitters – SmartLine ST800
Honeywell's SmartLine®​ ST800 Pressure Transmitter family includes absolute pressure, gauge pressure, draft range pressure, flanged and remote seal transmitters. Refineries, chemical and pharmaceutical plants and paper mills around the globe rely on these transmitters for accurate and consistent pressure measurement.
SmartLine ST800 pressure transmitters offer the following features:
Accuracies up to 0.025% of span
Stability of 0.01% of URL per year for 15 years
Automatic pressure and temperature compensation
Overpressure protection
Turndown ratios up to 400:1
Response times as fast as 80 ms
Unequaled display capabilities
External zero, span and configuration capability
Universal terminal electrical connections
Comprehensive onboard diagnostic capabilities
Integral Dual Seal design based on ANSI/NFPA 70-202 and ANSI/ISA 12.27.0
Full compliance to SIL 2/3 requirements
Modularity with field-replaceable units
Unique integration capabilities with Experion®​
Plugged Impulse Line Detection (Optional)
Dual/Triple Calibration (Optional)
Available with additional 15-year warranty
ST800 pressure transmitters provide comprehensive self-diagnostics to help maintain high uptime, meet regulatory requirements and attain high-quality standards. Their broad 400:1 turndown ratio and modular design allow users to re-range or swap electronic modules, instead of having to stock transmitters with multiple ranges or electronic modules.