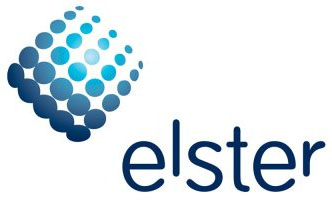 Absolute ENCODER BK-G..A
Absolute ENCODER index AE5 for diaphragm gas meters BK-G..A
Media: natural gas, town gas, propane, butane*, air, inert gases**
Industries: gas industry Tasks: recording the volume at measurement conditions, data transfer
BK series diaphragm gas meters record the gas consumption and meet high demands with respect to their measurement accuracy and safety. The diaphragm gas meter measuring unit operates on the pneumatic control principle. The results include low bearing loads and quiet operation. The sturdy plastic diaphragm has the time-tested stadium shape. The housings are made of corrosion-resistant sheet steel and are available in a co-axial or a two-pipe design. The technology is based on opto-electronic scanning which identifies the position of the individual rollers on the mechanical index in a contact-free process. A communication module is used for data transmission to a downstream receiving unit. The power supply of the Absolute ENCODER is provided by the receiving unit or the connected communication module. A battery is therefore not required for operation of the Absolute ENCODER.
Feature
MID conformity
DVGW approved under EN 1359
PTB approval
Powder-coated in RAL 7035 light grey
Fire-resistant (HTR) up to 0.1 bar
Recording and forwarding absolute meter readings
Cable-based or wireless data communication available as options
Opto-electronic scanning of the digit rollers
The metrology-relevant part operates independently of electrical power
Simple plug-in installation of communication modules with immediate availability.
Options
Communication modules for the Absolute ENCODER can be retrofitted in the field.