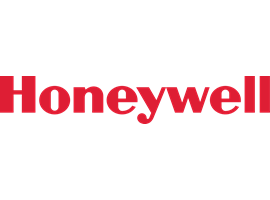 HON 402 Gas Regulator
Honeywell offers the HON 402 pilot-operated gas pressure regulator available with a safety shut-off valve (SSV) that is ideal for applications involving a large inlet pressure range. The regulator is ideal for deployment at offtake stations in gas transmission centers as well as power plants and industrial facilities. ​​​​
Features include:
Large inlet pressure range
With inline pilot HON 620 or pilot Series HON 630 (externally)
HON 630-1 (formerly HON 640), single stage type for inlet pressure variation <15 bar
Also available with Safety Shut-off Valve (SSV)
DN 25 (PN 16): actuator system K 1a, K 2a
DN 50 thru DN 100 (inlet pipe sizes): K 10a, K 16, K 17 (thru Class 300); K 10a, K 16, K 17 (thru Class 300)
SSV setting range: Wdo 40 mbar to 40 bar; Wdu 5 mbar to 40 bar
Fewer parts, easy to maintain, and quiet operation
Noise reduction can be retrofitted
Suitable for non-aggressive gases, other gases on enquiry
CE registration according to PED
Max. admissible pressure PS = 50 bar
Max. inlet pressure pu max: up to 50 bar
Outlet pressure range Wd: 20 mbar to 40 bar
Minimum pressure drop: 0.5 bar, others on enquiry
Class of lock-up pressure zone: SZ 2.5
Flange connection (optional): Output DN = Input DN
DN 25: DIN flange PN 16, PN 25, Class 150 according to ANSI 16.5; Output DN = 2 x Input DN
DN 50 thru DN 100: DIN flange PN 16, PN 25, PN 40 and Flange Class 150 and Class 300 according to ANSI 16.5
All mechanical components of this device are without potential ignition sources and/ or hot faces. They are not subject to ATEX 95 (94/9/EC). All electronic accessories, on the other hand, meet ATEX requirements.